At Geotechnology, through many years of experience in turnkey projects of a variety of crops, we can listen to the needs of each Customer and in combination with the needs of the crop, we propose customized and personalized solutions.
Select the crop you are interested in for information on the equipment required for a successful production.
Flexibility

For us at Geotechnology, nothing is impossible, the Producer sets the limits and we implement
Adaptability

115% Increase in Profitability in the middle of COVID19 with an aggressive strategy of expansion in new markets
Extroversion

We operate wherever we have the opportunity to offer, without discrimination in investment sizes, without restrictions on borders and cultures
Very evolving

Continuous training, constant search and sympathy with the latest technological trends, ensure us the lead in innovative applications.
About us
Having as a vision the application and introduction of modern technologies, construction and cultivation techniques, acquired from the work experience of Antonis Stavridis in the field of Greenhouse construction, in the Netherlands, Geotechnology, started its activities in 1989 under its name Its founder as "Antonis Stavridis Sole Proprietorship".
Recognition in the field came quickly, appreciating the Customer-centric approach and the innovative, for Greece, solutions that were implemented, many times and for the first time, such as greenhouses with a gutter height of more than 3.5 meters.
31 years of experience
3 countries of activity
31 Years of Geotechnology
Our partners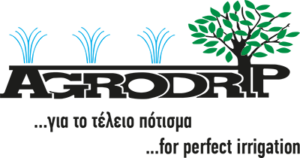 Στοιχεία επικοινωνίας
Στοιχεία επικοινωνίας
Στοιχεία επικοινωνίας
Στοιχεία επικοινωνίας